Went to Malang....and explored Tugu Hotel.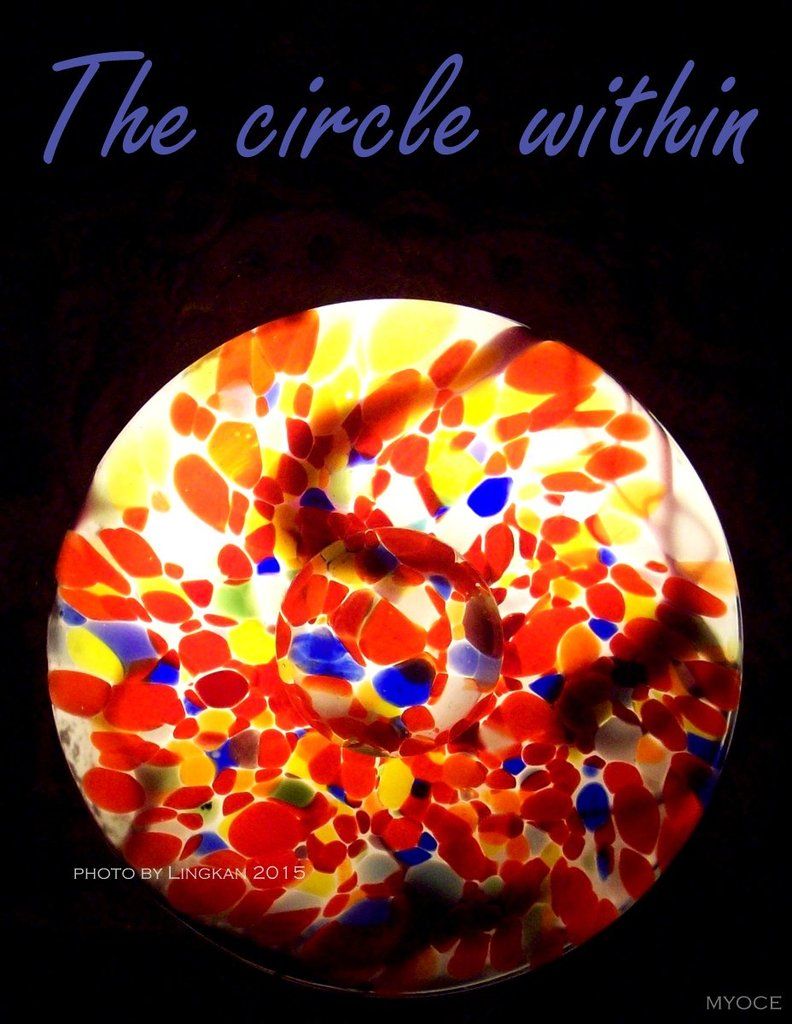 In October 2015 hubby''s cousin's daughter wed in Malang, East Java.
Went there with sis, aunts and uncle in law....
Saw many wonderful sights....an uncle treated us and
accompanied us on sightseeing trips of 'his' wonderful city.
One of the memorable sights was The Tugu Hotel.
So I'll be blogging mostly about it now...
Above is a pic of a Lamp I took at Tugu Hotel.
Made a collage of it in picasa...threw in some words..
thought I could see a circle within the decorated lamp.
Below are three pictures of Tugu Hotel's
collection of Wayang Golek [wayang=puppets].
Made from wood, some are a biiiit scary...I thought.
But all of them are wonderful.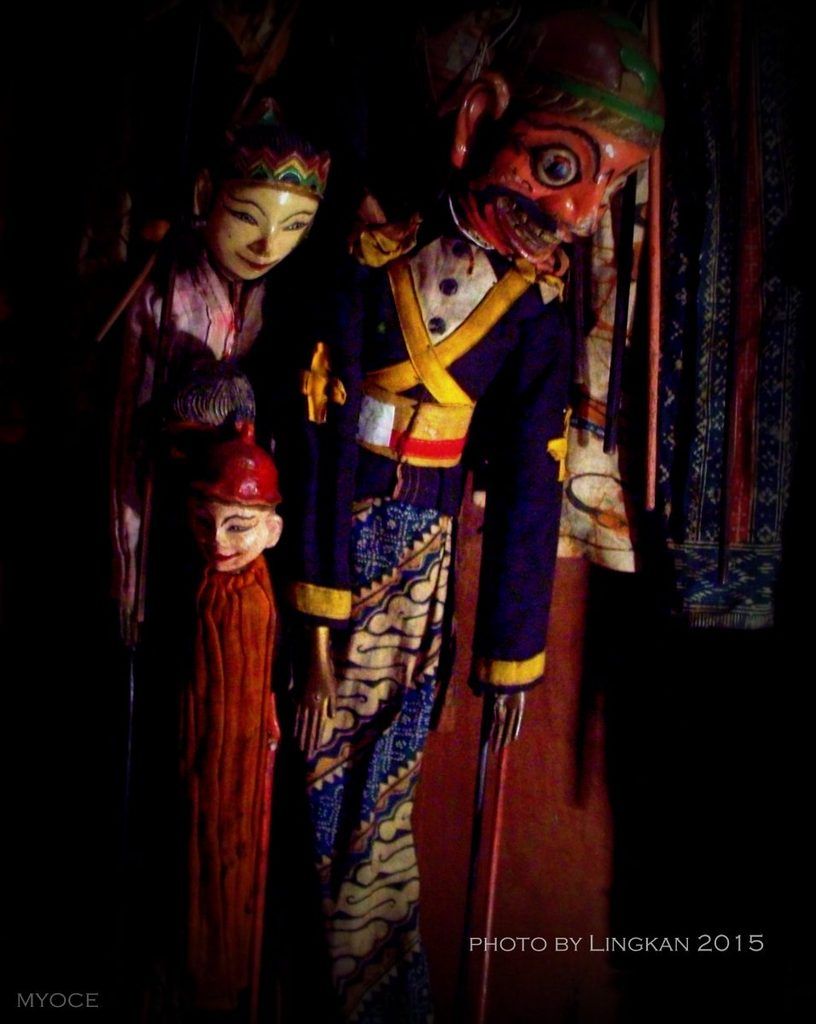 Below is a Wayang Kulit or Shadow Puppet.
It is made from Water Buffalo or Goat hide .
The Dalang or Puppet Master moves the puppet
by holding and manipulating the two bamboo sticks
mounted on the puppet.
"Flowers" made from colored Coconut leaves.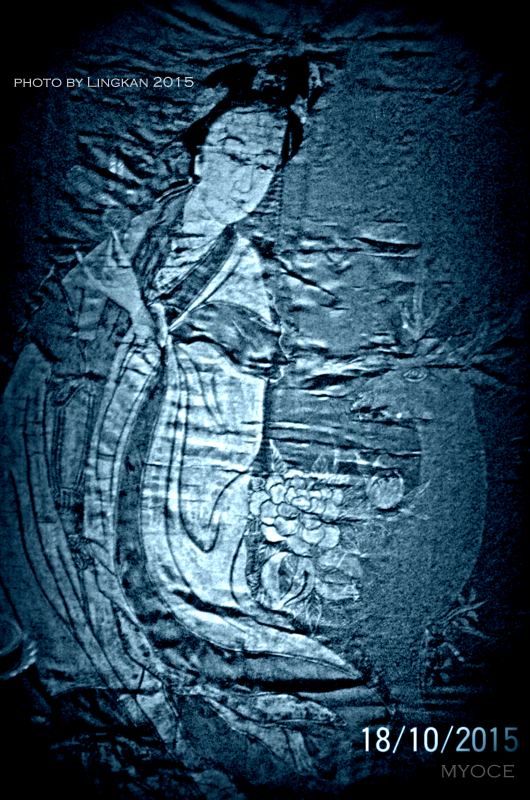 Chinese painting on cloth....looks ancient doesn't it...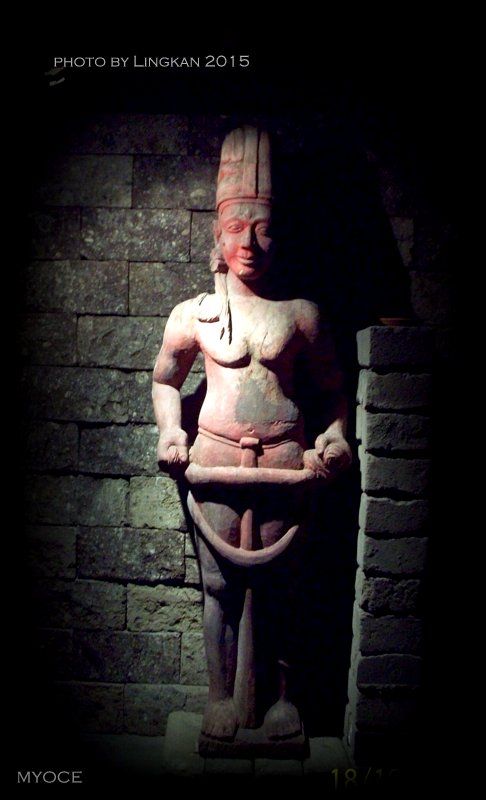 A guard...at night....
Repro of "The Kiss" by Gustav Klimt.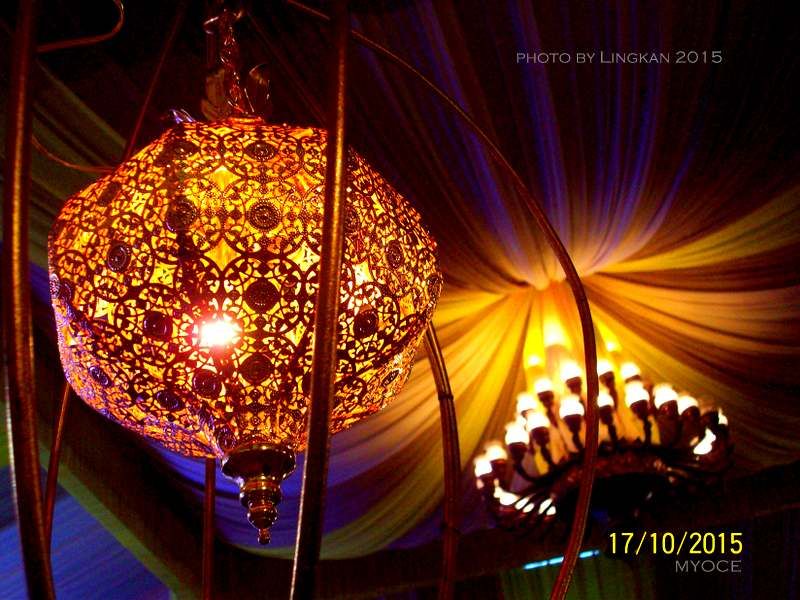 This is not a sight from Tugu Hotel.
It's the lamps and deco of the wedding venue :)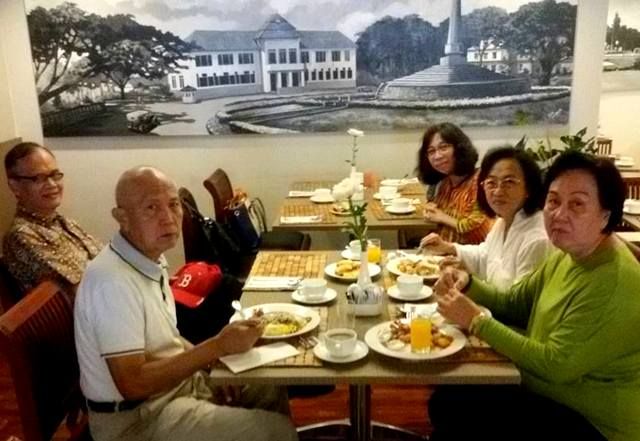 A pic of Aunts and uncles...and me, at breaky at our hotel
before going out to sight-see and explore.
In the back ground is an old pic of the Malang Town Hall.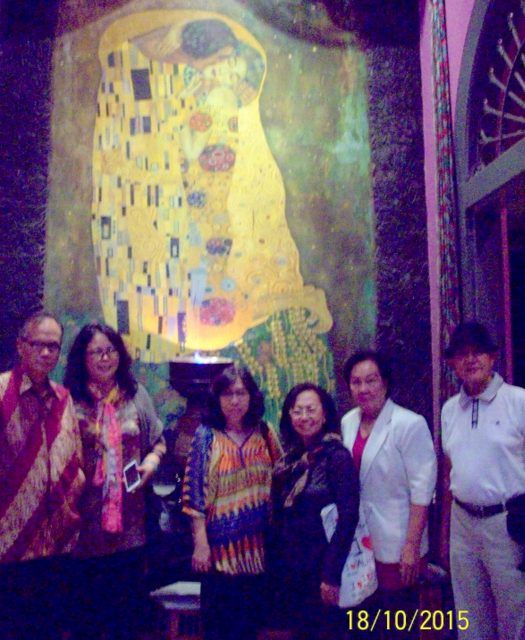 A blurry pic of us in front of "The Kiss"
Am leaving you with a photo I took at my uncle's house in Malang.
Inside a circular wooden frame covered with glass
is a piece of cloth embroidered with fishes and plants.
See you later ^^