SS501's Triple S - Facing Rumors and Speculations
SS501 coming out of the box...me starting to think the box is_ _ _ sigh...
Several rumors and speculations are really hurting and tearing at our hearts these days. And sometimes...I'm in fear of the truth. But before you read and discuss anything, just remember that all SS501's members are in good relationship with each other....they are always reported to have the desire of staying together as a group. From their messages in tok-tok it seems that they plan to discuss the ways and means to keep the group together....and I believe that their identity as SS501 can't leave them...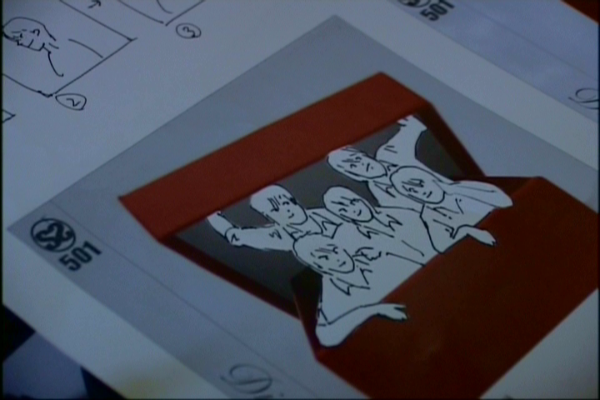 Credit for storyboard : Ponycanyon
We've heard the rumor that after leader, Jung Min is going to sign to a different agency [not DSP] and we've heard the devestating [to me] "SS501 will be SS301" rumor ...that Heo Yong Saeng, Kim Kyu Jong and Kim Hyung Joon [SS501 Project ] are going to form a group...but are looking for a trusted agency since they are also not returning to DSP. I'm sad even though if this happens I'll try to be happy for the three of them...sob sob..
If the above rumor is true...then it looks like all SS501 have the same opinion about DSP...
Oh, about Hyun Joong now being called "Little Yonsama" ! ...well...as much as I hate that [even though I was one of many who pointed out the similarities between BYJ and KHJ] ....I'll have to admit that from a business point of view, KE is just utilizing what ever it has. I imagine if some one else who looks like BYJ [someone else besides KHJ] is under their management, they will go in the same direction. Now there will be conflicting discussion from BYJ's Baefamily , KHJ fanbase, and Triple S es about this...so I'd better keep my big mouth shut :(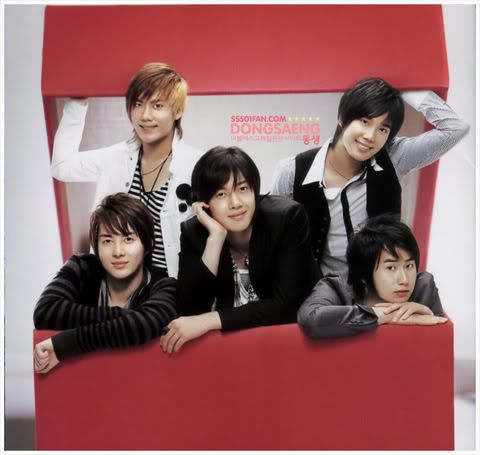 Maybe after reading the rumors about SS501 and reading so many conflicting views and opinions about Leader Hyun Joong being dubbed as Little "Yonsama"...we will be confused and be very sad....let us look at this bright light in front of us, no mater what happens...SS501 really really love being SS501....they really love and care about each other and they are doing their best to stay as SS501, no matter to what agency they belong.
Photo credits as labeled and ponycanyon.