SS501 in Dream Concert 2010
I am posting these beautiful pictures of them in the hopes that SS501 will stay together, 5 as 1 [forever !] . As is the hopes of all tripleS all over the world. In this Dream Concert the support of TripleS Korea was so great, that the boys had tears in their eyes...even with out their usual fantastic dancing , only singing two ballads, they didn't disappoint the fans. Many things happened that could have made the boys teary eyed, their climb to success has not been smooth and with out obstacles...and there would be set backs every time they take one step forward. But here's hoping that there will be more years to come in which we could hear their music and watch them perform on stage and be their Green Peas, their Triple S, their loving fans who will support them every step of the way.
Baby :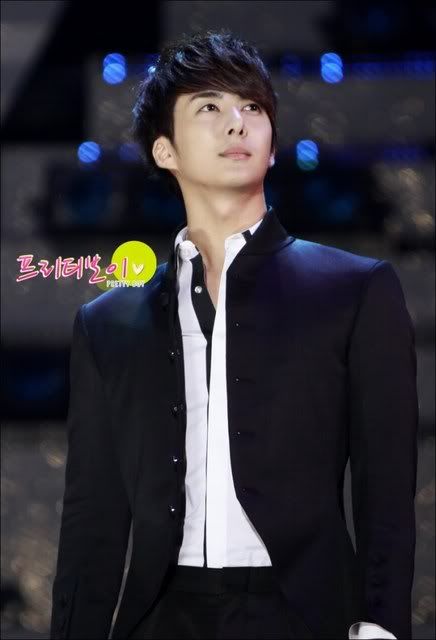 Loyal fans :



Photo credits as labeled, thank you to all who have taken these beautiful pictures...They are great, you're all fantastic photographers !, also to all who have uploaded and post these pictures in their blog, thanks so much to Liezle and Ode for always being prompt with updates and gorgeous pictures !