Kim Hyun Joong's Drawing 4 Childfund Korea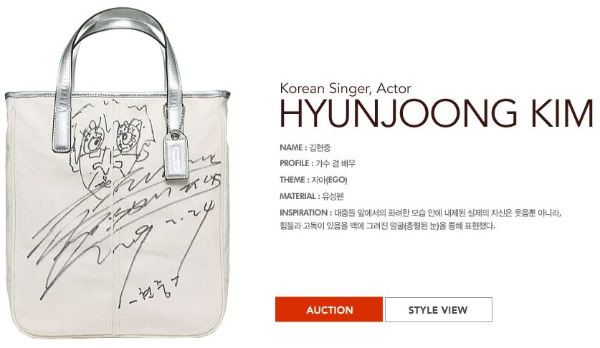 Just read and saw this in
ssangcho.blogspot.com
and I really felt so sad. KHJ drew the image of himself with bloodshot eyes, with his feelings as inspiration for
Celebrity Designed Totes to Benefit Childfund Korea
. He is very straight forward, I admire that in him.
Theme : Self (Ego)
Material : Marker
Inspiration : Behind the brilliant image shown to other people, inside, it's not only laughter, but also the feeling of exhaustion and loneliness. I'm portraying these feelings by drawing bloodshot eyes.
Photos :
Taken from photobucket.com. Credits as labeled.

I took a snapshot of the 3rd
one from
Ssangchu Heaven
,

and the 2nd is taken from Soompi.
Video from U-tube
[thank you to all who uploaded these !!]
.